In efforts to meet the needs of our community, we offer various support groups. While some groups meet year-round, other groups are offered on a short term basis.
Call our office (317)884-7627 with questions.
Tuesday Connection
Tuesday Connection is a seasonal offering of courses and supportive groups that runs between eight to twelve weeks long. The courses are designed for providing enrichment, hope, and practical steps for change wherever you are in life's journey and include offerings for adults, teens, and kids. Dinner is available from 5:30-6:15 with groups beginning at 6:30. Childcare and children's programming available.
Our next Tuesday Connection support groups will begin meeting on September 19th 2023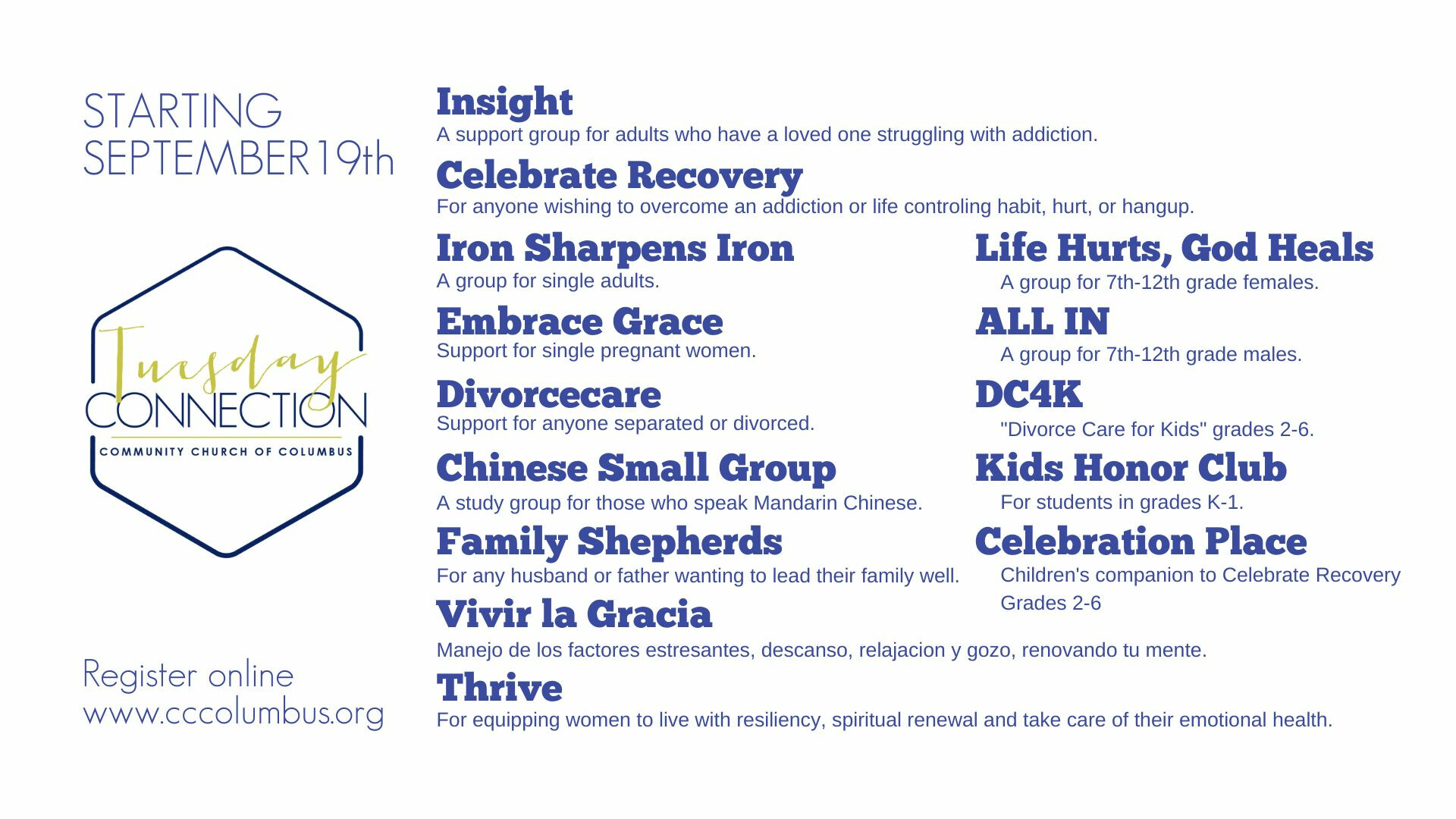 Ongoing Support Groups: