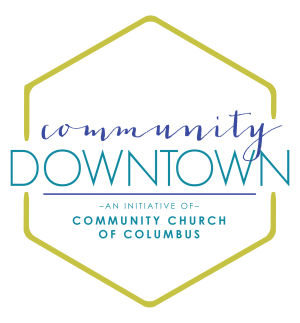 Community Downtown is an initiative of the Community Church of Columbus, providing help for marriage, family, budget, recovery, and individual issues. We have an off-site facility that houses counseling and various support groups for the community and are proud to provide counseling that is both Biblically sound and clinically effective. We also have, on a limited basis, counselors fluent in Spanish, and Mandarin Chinese.
Interested in Our Counseling Services?
Fill out the form below to leave us with your contact information and we'll be in touch you using the contact information submitted.
Volunteering with CDT:
Select the area of interest and email the contact listed with your contact information so we can see where you might fit well.
CR INSIDE Jamie Evans
CELEBRATE RECOVERY Courtney Irvin
CARE COMMUNITIES (support for foster and adoptive parents) Dana Bowling
TUESDAY CONNECTION MEAL TEAM Jana Smith
TUESDAY CELEBRATION KIDS Ana Ortgea
COMMUNITY DOWNTOWN EVENTS Scott Hundley
MARRIAGE ENRICHMENT VOLUNTEER OPPORTUNITIES Scott Hundley
FEMALE MENTORING Sherie Bolick
MENS MERCY TEAM Carlos Laverty
EMBRACE GRACE Lindsey Vanzant
COMMUNITY DOWNTOWN (support group and other opportunities) Scott Hundley
SaveSave